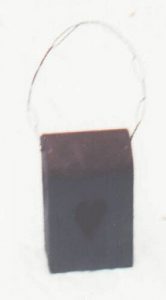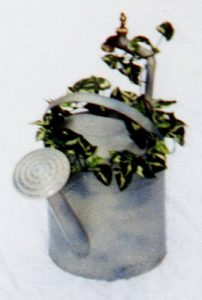 We create a lot of one-of-a-kind items. With two designing them to come up with the best for you. We hope you enjoy the items we selected this season.
Our heart or star shaped Lantern with tin rounded top. Barn style with light in back. Hunter green or rust.
Sprinkling Can Fountain 
3 gallon sprinkling can. Water flows from piped spigot.
Complimentary grounded water pump included.
Reproduction Pitcher pump and a 15 gallon wash tub create this fountain.
A complimentary pump included in price.