Nestled in the Pennsylvania mountains, designing Country woodcrafts has become a natural pastime for Jeff and Luann Summers. 
We started out by displaying stenciled t-shirts and tote bags at the local craft shows in the area. Through the years, we have found that it is a unique challenge to design and display our crafts. We try to keep them simple and primitive so as to keep the country theme. 
We hope you will enjoy these items as much as we have making them.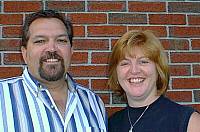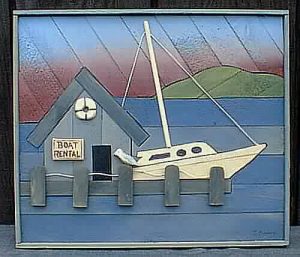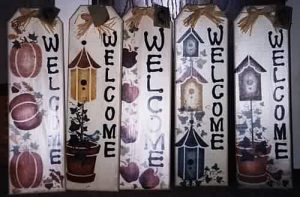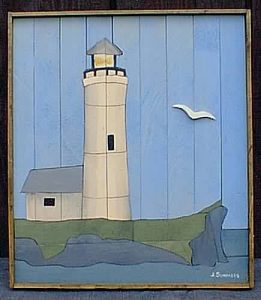 Boat House Lathe Art Picture.
This picture will look great in the den or bedroom. It makes us remember the quiet time we all hope to find in our lives. Picture measures apporimately 13″ x 15″.
Welcome Signs
These welcome sign boards can hang inside or outside. They are handpainted and stenciled to the country theme and show that all guest are welcome. 
They measure approximately 18″ long x 8″ wide. Please specify style(s) of Welcome Board when ordering. We have 5 styles; Pumpkin, Bird House, Apple, 3 Bird Houses, and Sq. Bird House. 
Lighthouse Lathe Art Picture.
Made to represent the peaceful scene of the seashore. Picture measures approximately 14″ x 16″.