In historic Carlisle PA, Donna Hurley is a piecemaker….that is quilter.
Donna has been quilting for 14 years, and teaches quilting classes in 3 different shops. She has been making appliqued and fabric crafts full-time for three years. Acknowledging the fact that she is a fabri-holic,
Donna uses her great sense of color to piece and sew accents for your country home.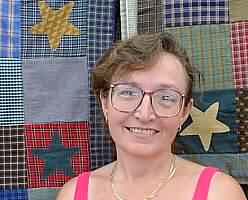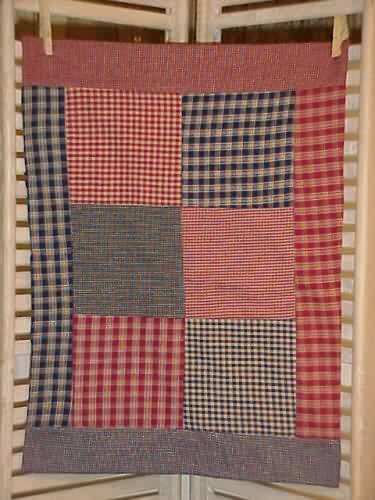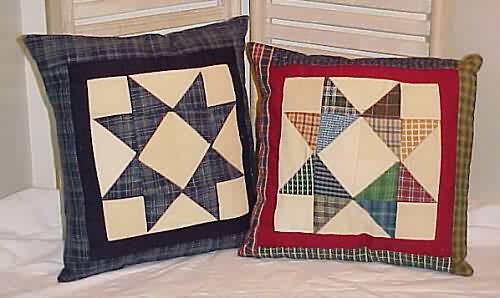 The pillow is made with many different colors to make a Scrappy Star available 12″ for $14.50 or 14″
3 Block Scrappy Home Spun Runner w/out stairs. Approx. 16″ x 22″
The pillow is made with either scrappy or colored, mix and match available 12″ or 14″